The UbatubaSat group will launch its first CubeSat using the FloripaSat-1 platform, developed by UFSC's SpaceLab laboratory, consisting of its core modules (EPS, OBDH and TT&C). The release is scheduled for April 2020.
The development of two other satellites in partnership with SpaceLab is being planned for the years 2022 and 2024.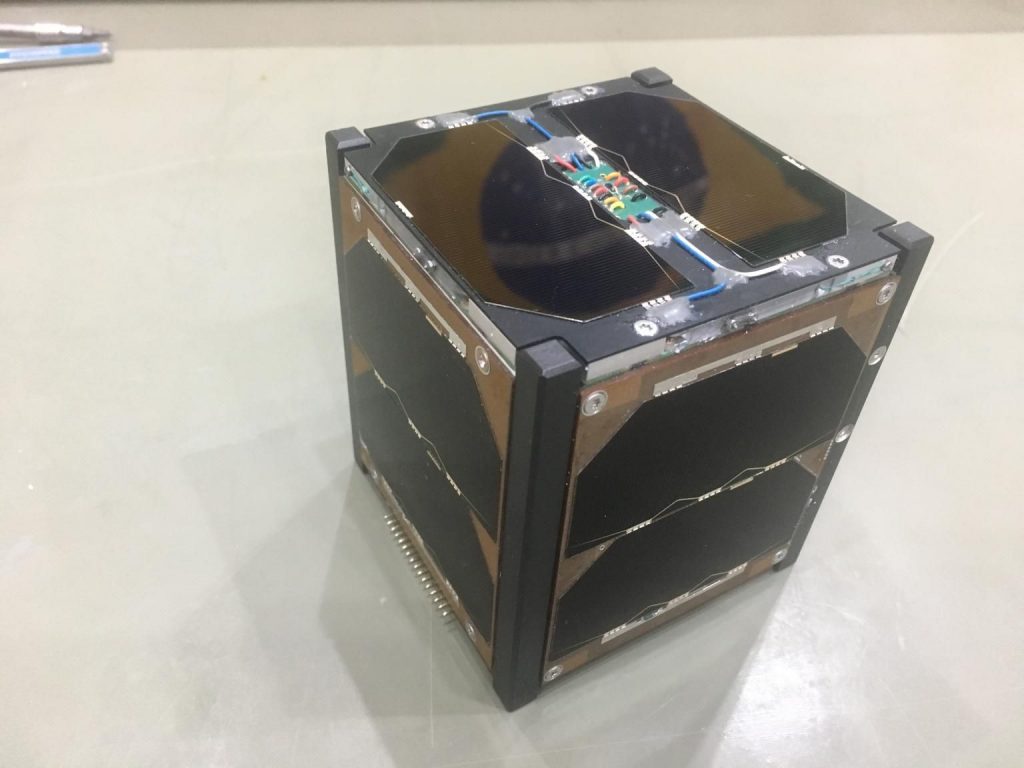 FloripaSat-1 CubeSat, same plataform to be used in future UbatubaSat missions
The UbatubaSat project aims to awaken, at the beginning of school life, students' interest in science and technology, especially in the aerospace area. The project was devised by math teacher Candido de Moura from Presidente Tancredo de Almeida Neves Municipal School. He challenged his fifth graders to set up a picosatellite, which would later be known as Tancredo-1. It was launched in December 2016.
Currently around 400 students participate in the program, where they participate in various activities such as welding courses with spatial qualification and basic electronics.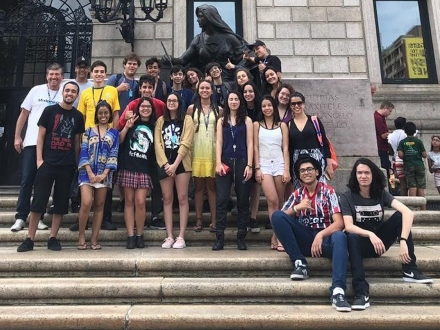 UbatubaSat students in the United States during a cultural exchange in August 2019

©2021 SpaceLab UFSC – Space Technology Research Laboratory of the Federal University of Santa Catarina